Barbara Cox, the Olde Ghotes, and the Ghotes Mail List Members
Welcome to Ghotes.Net!
**********************************
William J Rue's Notes and Photos
***********************************
***********************************
Provided by William (Bill) Rue
------------------------------------------------------------------
Descendants of Thomas Leatherbury
Provided by W.F. (Bill) Leatherbury
-------------------------------------------------------------------
The descendents of Alexander Lang
-----------------------------------------------------------------------
Photos from the Ghotes Conference 2013
A Conference about the
Genealogy and History of the Eastern Shore of Virginia
June 5 - 8, 2013
Craddockville United Methodist Church
Conference Agenda Conference Photos Banquet Photos
Ker Place Photos Field Trip PhotosSaxis Island Tea Time Photos
Conference Photos by Carol Mears Green

***************************************************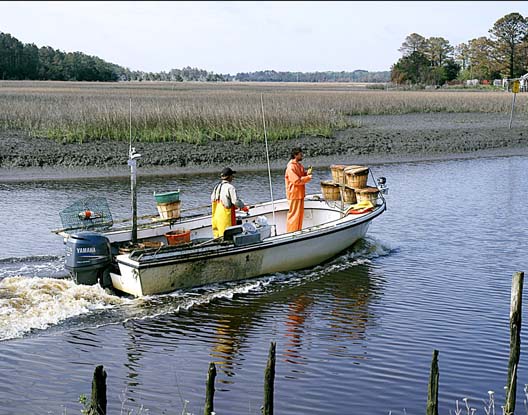 All genealogy information on this web site has been submitted by our members / readers. If you have genealogy or history information about the Eastern Shore of virginia that you would like to share with others please send the information to our webmaster.
Thanks to you, our GHOTES community, GHOTES.net has become one of the very best area-based genealogy and history sites on the Web. Do you have photos or stories or data to share on GHOTES.net? Please contact Barbara Cox or our webmaster. We'll be delighted to hear from you. Check the links in the left hand side. New items will be listed there.


---
The MilesFiles, Version 14.3, Dec 2014
The MilesFiles contains about 70,000 names from the Eastern Shore counties of Accomack and Northampton, Virginia; Somerset, Worcester and Wicomico, Maryland; and Sussex Co, Delaware.
It includes at least the first 6 generations of descent from the First Families of Virginia from the Jamestown era (listed in the Muster of 1624/5) that settled in these Eastern Shore counties. These individuals can easily be identified by the numbers placed in parentheses "(--)" between their given name and surname, which are the numbers used by Mr. Dorman in the 3 volume set Adventurers of Purse and Person, Virginia, 1607-1624/5, 4th Edition, 2004-2007, published by the Genealogical Publishing Co, Inc, Baltimore, MD, in collaboration with the Order of First Families of Virginia. There are about 4,000 persons so identified. Many of these lines have been expanded to the present generation. Descendant charts for these and other early settlers have been built to quickly indicate if and how those in more recent generations are descended from them.

It also includes ancestor charts of three first settlers of the Eastern Shore of Virginia (Robert Drake, John Fisher & Nathaniel Littleton) whose lines have been traced back to Charlemagne (741-813), King of the Franks and Holly Roman Emperor of the West. A descendant chart for Charlemagne has been built to quickly indicate if and how those in more recent generations are descended from him.

A special ancestor chart is included for the first time to honor the memory of Thomas Hearne Fooks V (1927-2013) of Wilmington, DE whose love of genealogy and history of the Eastern Shore from an early age until his death was an inspiration to all who knew him. I was very fortunate to have worked closely with him in the last two years of his life to document his earliest American ancestors which included 9 First Families of Virginia, 2 from the Virginia Governor's Council, 3 from the early Virginia House of Burgesses and 2 lines to Charlemagne. Tom would be proud to have his ancestors included in the MilesFiles for all to see.

Living individuals are not shown in the on-line version of the MilesFiles. However Mr. Miles has information in his master database on an additional 10,000 living individuals. He can produce customized reports and charts of entire families, including living individuals, upon request. He can add your branch of the family to his database and then generate reports or charts for your entire family and the next on-line version of the MilesFiles will include your branch of the family.

If you would like customized reports or charts, or would like to offer additional information, or recommend changes, contact Mr. Miles. If you want to contribute information, please provide some form of source documentation for information before 1900. Mr. Miles will attempt to verify your sources and then quote the original sources. If he cannot verify the sources, but still chooses to include contributed data, he will cite the contributor as the source of the information. In this case, please provide your full name and mailing address. He is constantly expanding his database from contributed information as well as from his ongoing research.

For further information, contact Moody K. 'M.K.' Miles, III, 42 Meadowood Drive, Stafford, VA 22554,
703-328-2898 or
757-824-3766 . To send an email, click on his name below.

To offer additional information, recommend changes or to obtain customized reports and charts click on M.K. Miles below.
Compiler:
M.K. Miles
, 42 Meadowood Drive, Stafford, VA 22554
Site updated on 11 Feb 2014; 69,175 people

Living individuals are not shown here.
The Miles Files, Version 14.3, Dec 2014
=====================================
Jack Burn
Webmaster 540-239-0985