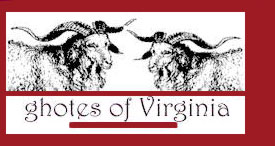 W
Civil War Section
Updated November 18, 2005
---
What role did the Eastern Shore of Virginia find for itself in the Great Unpleasantness? Federal troops occupied various areas to prevent Shore support from reaching across the Bay. Those troops also placed themselves in strategic positions to prevent Maryland from slipping away from the Union. We find men, black and white, of the Shore and supplies contributing to the Southern effort. We also find them contributing to the Union.

The resources provided here provide strong foundation for some lines of research. We are sincerely appreciative of those who allow us to display their information and work in these pages. If you can add to the picture that is taking shape here, please contact Jack Burn at jack@jtburn.net.


"Pungoteague to Petersburg" Volume I , II, and III,

by Alton Brooks Parker Barnes.
Volume I - "Eastern Shore Militiamen Before The Civil War 1776 - 1858"
Volume II - "Eastern Shore Soldiers The Civil War 1858 - 1865"
Volume III - "Muster Rolls & Soldiers' Records" & Index to Volumes I & II.

Presented on Ghotes with permission from Virginia Barnes Widgen.
Eastern Shore of Virginia Register of Loyal Volunteers
(Civil War Era)
Contributed by Jeanne Abrams Polries
---
Return to the Eastern Shore History page
Return to the GHOTES home page

(C) Copyright 1996-2005 by Ghotes, Inc. All material on this web site is the property of Ghotes, Inc or the original contributors or authors. Third-party software may be used on this site with the permission of its creators, who retain all rights to the software. Material on this site may be used only for private and personal purposes. No material on this site may be used in any other publication, including a publication on the Internet, without the permission of Barbara Cox and the original owner of the material.
---