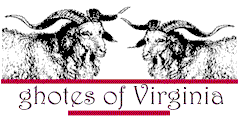 Eastern Shore History
The Formation of Drummondtown, later known as Accomac
---
"Drummondtown was built on a site that had been patented by 1664, and it was called by a succession of names. Among these were Freeman's Plantation, Metompkin and the Courthouse. The Colonial post office was Accomack. After more than two hundred years, the name Accomac, without the K, superseded Drummondtown."
On the town's formation:
"In October 1786 the General Assembly acted favorably on a petition of seven people who lived near the Accomack Courthouse for the establishment of a town to include the houses of the petitioners and ten acres adjoining this built-up area as follows:
Be it enacted by the General Assembly that ten acres of land, the property of Richard Drummond, adjoining the Accomack Courthouse, shall be laid out into lots of half an acre each, with convenient streets, and together with twenty other half acre lots already improved shall form a town by the name of Drummond. John Cropper II, Thomas Evans, John Teackle, Thomas Bailey and Thomas Custis shall be trustees. The trustees or the major part of them shall sell the lots at public auction after the time and place of the auction have been advertised for two months at Accomack and Northampton courthouses. The purchaser of each lot is to build a house 16 feet by 16 feet at least within two years of date of purchase. The house is to have a brick or stone chimney. The trustees are to convey the deed when the conditions are met and pay the money to Richard Drummond or his legal representative."
Turman, Nora Miller. _The Eastern Shore of Virginia: 1603-1964_. Onancock, VA: The Eastern Shore News, Inc. 1964. Reprinted, Bowie, MD: Heritage Press, 1988. p. 133
---