Do you know these faces?
Mystery School Photo
The photograph below, provided by GHOTE Denis Wood, is of Exmore-Willis Wharf School from about 1908-1913. We would appreciate your assistance in identifying the children depicted. To that end we are providing a crudely numbered image further below. Please use it as a reference. You can also view the original very large photograph in which the faces are clearly discernible. See the links near the bottom of this page. Denis has also found an undated clipping from the Eastern Shore News that shows this photograph and adds, "Eastern Shore Students-This photograph of Exmore-Willis Wharf School
children, taken about 1913. Stella Duer and Eva Mears were the teachers of this class." Many thanks to GHOTE Denis Wood for sharing this piece of Eastern Shore history and to Wayne Stith for making the schematic for us. .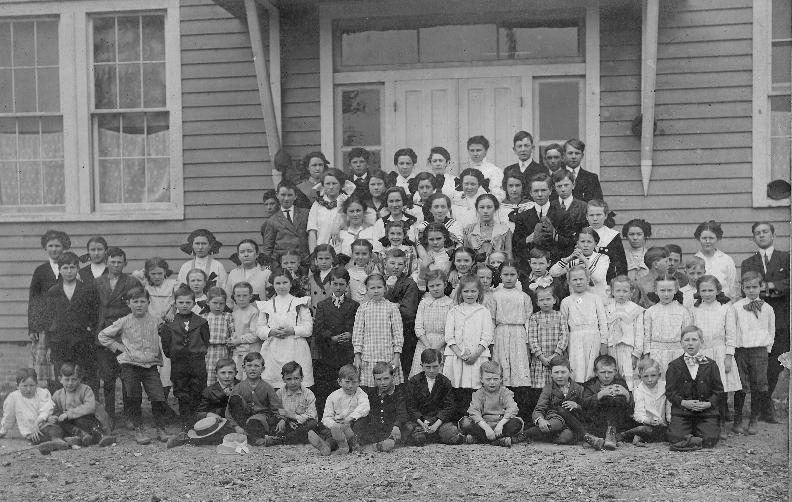 If you can identify any of the people in this photograph, please send an email to Barbara Cox at ghotes@ix.netcom.com with the individual's number and name. If you have additional information on that person, send that too!
Click here for a list of those identified in the photograph. (Use your "back" button to return to this page.)
Click here for the very large photograph. NOTE: This is a large file and may take several seconds to display on your monitor. Definitely worth the wait!.

Return to the top of this page
Return to the Photo Albums page
Return to the GHOTES home page
Copyright © 2002. This page updated December 27, 2003.