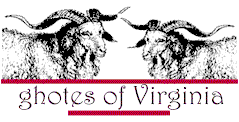 An inventory of Richard Duparkes deced his Estate
March 28, 1695
Source: XVI Deeds & Wills No. 12 1692 -1707 pp 56-59, 251-252
---
Three feather beds; three bolsters, two ruggs, three blanketts, three chests, one copper kettle, two brass kettles, three iro potts, one fryinge pan, one iron spitt, two guns, one handsaw, one drawinge knife, one hammer, one s___ing hammer, two axes, two sifting trayes, two pairs of pothookes, six milke pans, one spade, two New England Bucketts, three pitchers, three small drinkinge cups, twenty two trenchers(?), two Earthen potts, one h____ sifhe?, one skinn Sifher?, two Sifters bubuned, one womans pad, one butter plate, one brass skime, one small funnell, one paire of pincers, one stock lock, two bowles, six glass bottles, one earthen cawels cup, one shot bagg, foure or five pounds of shott, about halfe a pound of powder, two Butter potts, two Churnes, one cedar powdinge tubb, two thirty gall. caske, six thirty gall. caskes without one head, two fishing lines, three fish hookes, two ladles, one steere hide, a parcell of Beans, a pea_e in the ____, five iron hookes, one chaine, one iron hoope, five yards of crape, three yards and a halfe of Beunistone, halfe a yard of Callicoe, ____ade, two diaper napkins, one pillowcase, about a pound of Candlewick; a Small bagg of -, childbed linen, one Razior with case, one thousand of pins, one hanke of fine thread one box lookinge glass with twelve pence in silver in it, one tinder box, one dozen of buttons, about nine or ten pound of Sugar, one Indian Baskett, three Bibles, three ???s, three showles, three bedsheads, and candlesticks. Eleven Buckles for gi=ts, three sh=rup Irons, one Kane, one Pillow, one small bagg of feathers, A small parcell of old Iron, two gelding horses, one mare with colte, three cowes with calves, one bull, one hiefer of three years old, ten barrow hoggs, three gimletts, about six or seven pound of old nayles, one small Iron Bayle, six old Spoones, one Smoothinge Iron, one He___, one pe___ of , two padlocks, one cedar piggan, one stone jugg, one cart with wheeles, his croppe of tobacco and corne.
Those particulars above specified (being as farr as wee could finde) A true Inventory of the Estate of Richd Duparkes deced: taken by Jno Baker and the subscriberrs in January 1691:
Signd by Tho [T] Duparks
Recordd: ...Nclerk of the Court of Northampton George Corben
An Accounpt of part of Richard Duparkes Estate sold at an outcry By Thomas Duparkes, George Corben, and John Baker by order of Court in Februray 1691.
To Thomas Savage one cow and one yearelinge at 360
To John Savage one foure yeare old Hiefer at 380
To Joseph Godwin one cow and yearlinge at 430
To Henry Pike one three yeare old Bull at 280
To George Corben one haire Sifhe 050
To Nathaniel Duparkes Sifhers not burnt 0045
To Abraham Collins Some Lumber 0065
To Cornelius Berry one Sifher at 0030
To John Harmanson one Saw with drawinge Knife at 0070
To John Senior two cl__es at 0130
To Samplson Webster one Pad at 0065
To Stephen Scott Some Earthen Weare at 0037
To Phillip Mongom Earthen Weare at 0030
To Stephen Scott milke pans 0030
To Phillip Mongom milke pans 0029
To Mary Mongom two milke pans 0021
To Nathll Duparkes three cups 0041
To Hamond Hirkettle one Churne 0026
To Thomas Savage Ditto 0005
To Sampson Webster one Butter pot at 0040
To Thomas Savage Buckett Trenchers 0030
To Thomas Duparkes one Sorrell horse at 1050
To George Corben ten hoggs at 147 each Hogg 1470
To Wm. Whithead one Cuttinge Knife and block 0016
To Henry Pike three plankes0035
To Jacob Bishop three Turkyes 0053
To Cornelius Berry one Buckett 0045
To Sampson Webster one tray at 0012
To Abraham Collins one Piggin and Peck 0036
To Henry Warren one Cane and a Lock at 0025
To John Baker one Funnell with cup at 0030
To John Tahun? Five Bottles? At 0042
To Nathaniel Duparkes one Bottle 0006
To John Baker Goard with Sugar at 0068
To Thomas Savage one pestle with spice box at 0024
To Abraham Collins A line, pincers, with shott 0036
To William Jarvis Candlewick 0033
To William Whitehead one Razor with case 0038
To Nathll Duparks powder and shott at 0059
To Sampson Webster two ____e caske 0059
To Thomas Banks one powdringe Tubb with Bench 0100
To Henry Warren one Hide with three old casks 0065
To Thomas Duparkes two old caske with Some feathers 0035
To Thomas Duparkes one Spade 0050
To Stephen Scott pease and beanes 0075
To Wm Whitehead Buckles at 0030
To George Corbin Cart and wheeles 0370
To Benajmin Crowell? One Gunn at 0280
To John Savage five hookes; one hoe; hooke with chaine 0075
To John Nottingham one Horse? at 0675
To Wm Harmanson one mare 0510
To Joseph Godwin one Cow with yearelinge at 0420
To Sampson Webster for poultrey 0019
To Edward Hudson one Jugg 0009
To Sampson Webster six parcells of Corne 0060
....March the 28th Adom 1695 The willin dat Exhibited
in open court as ordered to remaine on Record 8722
//
An Accompt of what part of Richard Duparkes his Estate was devided amoungst his children by Thomas Duparkes, George Corgen, and& John Baker February 1691
To Mary Duparkes One Silver Bodkin at fifty pounds of Tobacco 0050
One Iron pot, one fryinge pann, one brass Kettle at 0300
One Bed, and Bolster, one pillow 0600
One Chest 0200
1150
To Margaret Duparkes
One paire of Parregon bodices (?), one Vermilion Coate, one Calico Apron; one Bible 0430
One Iron pott & potthookes & one Copper Kettle 0500
One Bed and bolster, Two blanketts 1010
One chest 0200
2140
To Elizabeth Duparkes
One Silver Bodkin & Twelve pence in Silver at 0050
One Iron pott about two gall; one Brass Kettle about one gall
One Iron Spitt, one Bed, & bolster, one pillow, one Rugg (with above line) 0920
Two chests 0200
1170 Signed &: Tho. [T] Duparkes, George Corben. //
An Accompt of the Devision of the Remaineinge part of Richard Duparkes Estate it beinge what ebebts is due for the sales at the outcry and what is found due partly or ______ between the said Richard Duparkes three Daughters, Mary, Margarett & Elizabeth Duparkes by __ George Corben and Thomas Duparkes the 22th of March 1694/5.
Imp:
Whereas in a former devision of moveables it _ue was That Margaret Duparkes had (as it balanced in Tobacco) more than her Sister Mary Nine hundred and Ninety pounds of Tobacco, and more than her Sister Elizabeth Nine hundred and Seventy pounds of Tobacco to Equalize which ordered that Thomas Duparkes pay to the Said Two Mary & Elizabeth their Two Said Sumes of Nine hundred and Ninety and Nine hundred & Seventy to Each respective party, out of a greater Sum due from the Said Thomas Duparkes, to the Estate of the Said Richard Duparkes.
To Mary Duparkes her part.
Foure hundred fifty six pounds of Tobacco in John Savages hand due from him for severalls bought att the outcry 0456
To Tobacco in Joseph Godwins hands for severalls bought at outcry 0425
To Tobacco in George Corbens hand for severalls bought at outcry 0522 ½
To Tobacco in Stephen Scotts hand for ditto 0143
To Tobacco in Phillip Mongoms hand for ditto 0080
To Tobacco in Hamond Firkettles hand for ditto 0026
To Tobacco in Henry Warrens hands for ditto 0192
& John Baker for Eduward Hudson 0009
& Tobacco in Thomas Duparks hand Nine hundred & Ninety 990 1853 ½
Tho. [T] Duparkes George Corben
//
To Margaret Duparkes her part
To Tobacco in George Corbens hand for severalls bought at outcry 0456
more Tobacco in ditto Corbons hand due as aforesaid 0425
To tobacco in Wm. Harmansons 0510
& John Baker for Severalls bought at the outcry 0073
& Hohn _____ for ditto 0042
& Wm. Jarvis for ditto 0110
& Thomas Banks for ditto 0100
& Benjamin Cowell For ditto 0180
1852 Tho. [T] Duparkes George Corben //
Elizabeth Duparkes her part.
To one hundred forty two pounds of Tobacco in Tho. Duparkes hand it beinge the ballance of a greater debt already orderd 0142
To Tobacco in Henry Pikes hand for severalls bought at outcry 0315
To Tobacco in Joseph Godwins hand for severalls bought at outcry 0425
To Tobo. In Geo. Corbins hand for severalls bought at outcry 0522
To Tobo. in Corne. Berryes hand for severalls bought at outcry 075
To Tobo. In John Harmansonshand for severalls bought at outcry 070
To Tobo. In Abm. Collins hand for severalls bought at outcry 0126
To Tobo. In Jno. Seniors hand for severalls bought at outcry 0130
To Tobo. In Jacob Bishops hands for Ditto 0053
To Tobo. In Tho: Duparks his hand Nine hundred & Seventy 970
1858 Tho: [T] Duparkes George Corben //
More then what wee have already decided there is left in the hands of Phillip Mongom & Bill five hundred pounds of Tobacco & three hundred forty three pounds of Tobacco in the hands of the widow Webster: which wee leave to Mary Duparkes (She being executrix of her fathers will) and let the said two sums apart towards the paym: of what charges shall or may come upon the Estate of Richd. Duparkes, and when the said charges are paid to Refund the proportionable part of surplus to her Two sisters Margaret and Elizabeth Duparkes: as also forty pounds of Tobacco I the hands of Jane Clay for goods bought at the outcry: it being an odd parcell left in the decision of the Tobacco due for Sales at outcry therefore wee leave it to the Executrix to Receive and be accountable as abovesaid and one hundred & three pounds of Tobacco due from Wm. Morgan ye Sales at outcry wee leave for the paym. Of John Parsons for the like Sume for which hee hath obtained order.
Likewise there is these particular Sumes following: due from the particular Parsons nominated, But have Transported them ??lbe out of the County, therefore wee make report thereof accordingly. In ye hands of John Nottingham for a horse bought at ye outcry 0675 In ye hands of Nathll. Duparkes for sevells? bought at outcry0151 //
There is also a Bill of John James for Nine paire of Shoes and Two paire of Hopples, wch. Wee have put in the hands of Wm. Waters to receive if hee can gett it, & bee accountable where due accordinge to his promise if not to returne the Bill to the Executrix haveing Two paire of Girles Shoes & one paire of mens ditto already paid of the Said Bill to Tho. Duparkes which hee will be accountable for.
Tho. [T] Duparkes George Corben
Noc U.
?7 March ye 28th Adom 1695 Then ye wch. In Devision and accompts of ye Estate of Richd. Duparkes Deced Exhibited according to ords. Of last court and ordered to remaine on Record. Trs. Da?:Nrrch ...Cco: Northton.
---