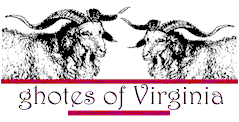 Some Eastern Shore Nottinghams
1904
---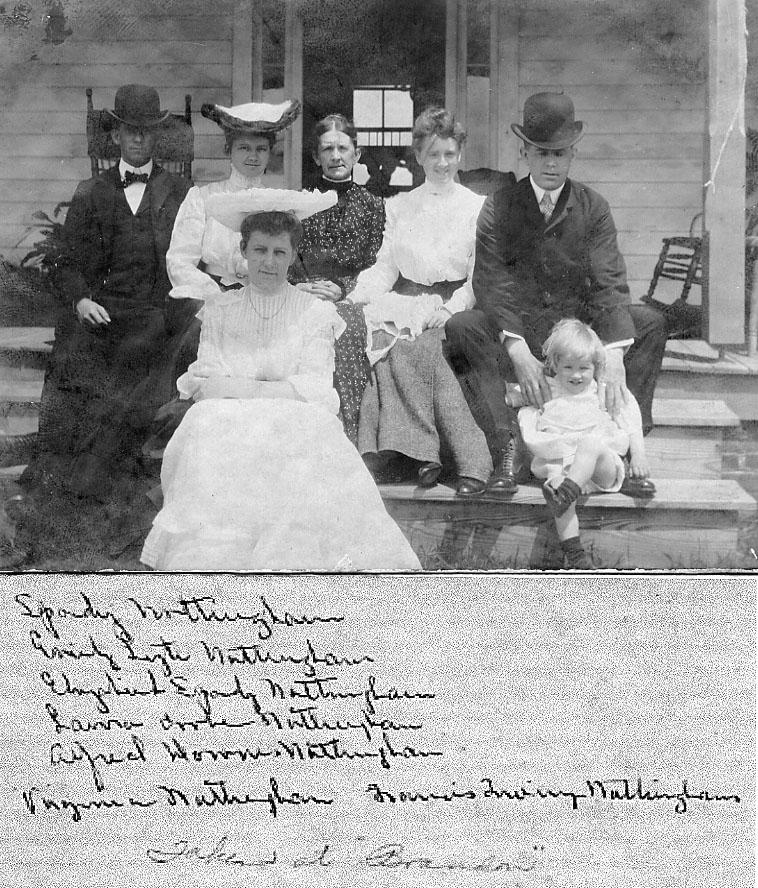 Text


Thomas Spady Nottingham (see #52); Emily Moore LYTE Nottingham (wife of Thomas Spady Nottingham); Virginia Spady Nottingham (see #55); Elizabeth Jarvis SPADY Nottingham (see #22); Laura Cooke Nottingham (see #54); Alfred Downes Nottingham (see #53); and Francis Irving Nottingham (son of Thomas Spady Nottingham and Emily Moore Lyte).

Photo taken at "Brandon." Click here for photo of "Brandon."

The numbers refer to individuals included in the Willliam Jarvis descendants page.

---
Return to the top of this page.
Return to the GHOTES home page
---
If you have historical documents that you can scan, and you would like to submit them to the GHOTES Web site, please contact Barbara Cox at ghotes@ix.netcom.com. Thanks!
---
Page accesses to date:
---
Barbara Cox ghotes@ix.netcom.com

Copyright © 1997-2001 This page was added Saturday, February 17, 2001 (bc). Updated December 17, 2003 (wls)
---